Hospice is a form of treatment that focuses on quality of life for people who have a six-month or less life span if their disease runs its course. Many people are shocked to hear that hospice care can be given for weeks or months.
Despite the fact that this benefit is available, many people wait until the last week or days of their lives to begin hospice care. Hospice treatment isn't just for the last 48 hours; it's designed to accompany and sustain you and your caregivers during this stage of life.
Here are seven compelling reasons to begin hospice care as soon as you are qualified.
Hospice services are paid for by Medicare.
Medical bills can be daunting for many people. Many people are hesitant to contact hospice because they are concerned about the costs. Out-of-pocket expenses are greatly reduced under hospice supervision, and Medicare, Medicaid, and private insurances help fund hospice treatment. They provide a wide range of medical and non-medical hospice patient and family facilities, including chaplains and spiritual counselors, hospice doctors and nurses, social workers, volunteers, and more. 
Hospice offers a familiar environment.
Hospice care, a medical franchising healthcare facility, is often delivered in nursing homes and hospitals, but it may also be provided in the patient's own home or at a hospice clinic. The goal is to find somewhere calm, quiet, and unrelated to the usual stressful hospital. The patient, the family, the hospice staff, and the doctor work together to develop a treatment plan that helps everyone.
Hospice can improve your quality of life.
A doctor, nurse, chaplain, social worker, and volunteer make up the team, each contributing their expertise to your treatment. This collaborative approach ensures that all of the patient's physical, social, emotional, and spiritual needs are met. 
Patients on hospice can also live longer, according to reports. Hospice aims to focus on the patient's choices in terms of treatment. It's not only about what they can do for the patient; it's also about what the patient wants.
Hospice addresses your well-being as a priority.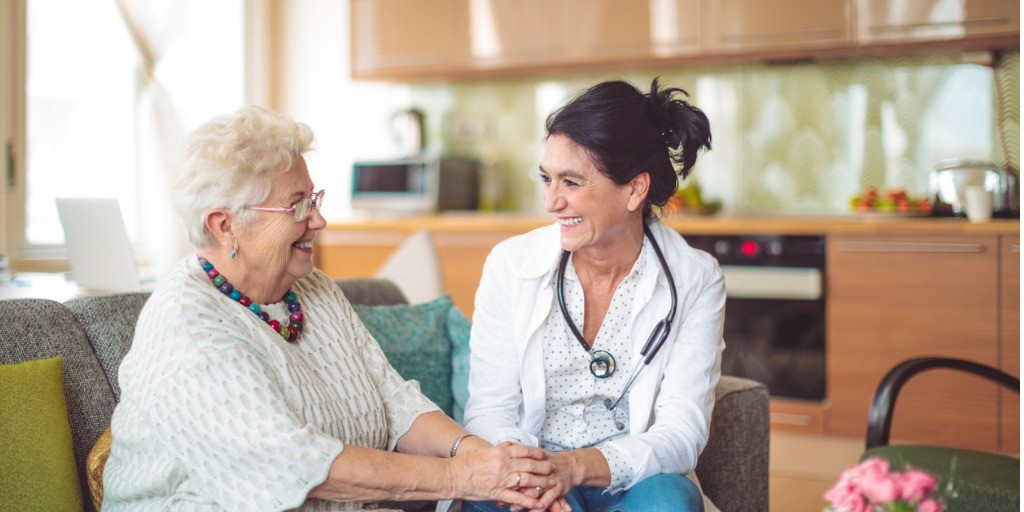 Hospice treatment entails more than just physical assistance. When you make an appointment for hospice care, you will have access to a dedicated team that includes a social worker, chaplain, and caring volunteers. The interfaith chaplain can provide spiritual support, while social workers can provide secular therapy and assist the patient in locating community services.
Hospice puts your wishes front and center.
This is an important part of hospice care. Early hospice adoption gives you more time to articulate your wishes and create a care plan that is specific to your needs. Every individual's wishes are different. Families should concentrate on spending time with their loved ones instead of coping with the red tape and lengthy processes of a hospital system when they place a loved one in hospice.
Hospice provides comfort to patients.
Patients are sometimes left to wait to reveal gowns on rough exam tables for lengthy periods of time, ignored or disrupted as they attempt to address symptoms, or are subjected to painful or humiliating tests and procedures without acknowledgment in other healthcare sectors.
Hospice professionals are highly trained in dealing with pain and discomfort, and they can tailor their approach to symptom management to each patient's specific needs. Some patients want to take less medicine, while others want the most relief possible—hospice personnel is trained to meet each person's needs and change the plan as required during the illness.
Hospice gives your family much-needed support.
Support for the family is one of the unique aspects of hospice service. The hospice team considers the needs of the entire patient and includes the patient's family and loved ones in their services. Hospice care providers teach families how to care for a loved one in the most effective way possible.
Hospice teams provide family members with information and training and grief support, and counseling for loved ones to help them find comfort during the mourning phase.
Conclusion
There are numerous other advantages of being aware of all of your or a loved one's healthcare choices. Knowing your options will give you peace of mind and allow you to make the best decision possible about your or a loved one's end-of-life treatment.
If your loved ones are eligible for hospice care, make sure to find a reputable hospice care provider that provides only the best care to its patients. SHG Hospice operates a hospice care franchise that can help you or a loved one. They will assist you no matter where you are.
Louie is the father behind the travel blog Browseeverywhere.com. He has a background in photography, E-commerce, and writing product reviews online at ConsumerReviews24. Traveling full time with his family was his ultimate past-time. If he's not typing on his laptop, you can probably find him watching movies.