Many individuals consider Costa Rica as a paradise. Costa Rica's scenery is simply breathtaking, from rich green forests, majestic waterfalls to pristine beaches. When there are so many incredible things to do in Costa Rica, it is difficult to choose only a few!
The beautifully diverse geography of Costa Rica – lush forests, wildlife reserves, and tropical beaches – provides every traveler with a little something. For sun and beaches, beach lovers staying along the Pacific Coast can travel to Guanacaste and the palm-fringed coastline of the Nicoya Peninsula.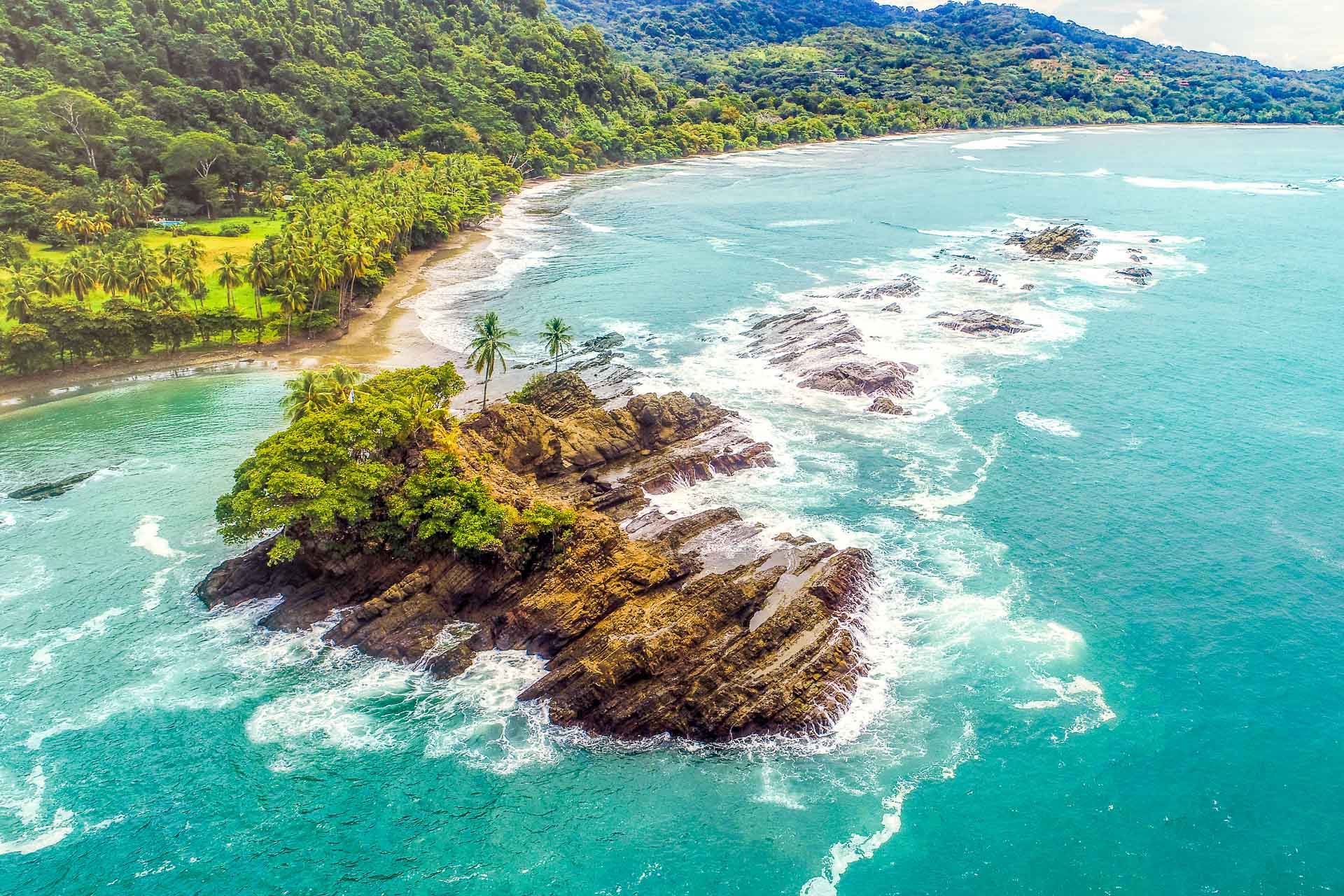 There's a lot to explore in this paradise, whether you're looking for the sun, nature, or adventure. And if you need any tips on exploring the abundance of natural wonders of the world, sign up for the best Costa Rica adventure tours. You can have an awesome time in Costa Rica no matter where you go. 
Here are some of the best things to do in Costa Rica:
Go snorkeling
Snorkeling is one of the best quality time you can spend on the water in Costa Rica. Some of Costa Rica's best snorkeling is in the southern Caribbean Sea, and the month of September or October is the best time to visit. For most of the world, while this is the rainiest time of the year, the Caribbean coast remains calm.
The Osa Peninsula in the southern region has the finest snorkeling on the Pacific side. Caño Island has gained a reputation as one of the best as it has crystal clear water. You can also try amazing snorkeling spots like Playa San Josecito in Drake Bay and Corcovado National Park. Make sure to book Corcovado tours for the best experience!
Check for the best snorkeling spots while you are near the coast so that you can catch a glimpse of the Caribbean or Pacific Sea marine wildlife.
Ziplining
You can't go home from Costa Rica without trying ziplining. This nation is renowned all over the world for its long cables and stunning views. You can have an opportunity to fly over the tropical rainforest. Check out Monteverde, La Fortuna, and Guanacaste. They are popular locations to go to in ziplining in Costa Rica.
You can also try EcoGlide in Arenal, Black Stallion and Hacienda Roble near Tamarindo, Hacienda Baru in Dominical, Los Sueños Zipline in Herradura, Midworld and El Santuario in Manuel Antonio, San Luis Canopy, for beginner and family-friendly zip lines.
Don't forget to visit and try Diamante for the longest zipline cable in Costa Rica with ocean views!
Try canyoneering
In Costa Rica, canyoning (rappelling down waterfalls) is an incredible adventure sport perfect for adventurous souls. Since it's a heart-pounding adventure in the middle of a gorgeous rainforest, it's one of the favorite things to do by travelers in Costa Rica.
Using ropes and harnesses, this is literally navigating a rugged canyon, so you can safely climb and jump up and down a rocky landscape. This is normally performed next to a waterfall, which may be called rappelling of the waterfall.
Surfing
There are a lot of travelers and tourists coming to Costa Rica only to surf. Surfing, regardless of your ability level, is certainly one of the best things to do in Costa Rica. People come to Costa Rica from all over the world only to surf. 
Here are some of the surfing beaches you can visit.
Pavones

Santa Teresa

Playa Hermosa (Jaco)

Playa Cocles

Playa Matapalo (Osa Peninsula)

Playa Guiones

Playa Avellanas

Playa Tamarindo 

Playa Grande 
Stand Up Paddle Board
In Costa Rica, stand up paddle boarding is a very popular activity to do. When you book Costa Rica adventure tours, your tour guide can easily rent you a board, or you can take a lesson first. 
Stand Up Paddle is one way to go if you're not much of a surfer but still want to get out into the ocean. You can visit Playa Mantas, Playa Panama, and Playa Platanares for the best spots because of their very calm waters. 
Hike Corcovado National Park
Corcovado National Park is the best place for hikers and nature enthusiasts as one of the most biologically rich locations on earth. In Costa Rica, you will see new different species of animals, plants, and insects that you'll feel like it is a different world. The Osa Peninsula, which contains about 6 percent of the world's biodiversity, is home to Corcovado National Park.
Costa Rica is a nation full of diverse activities and sights. You will experience peace and love, and its people know how to live and enjoy themselves. May you enjoy your travel to Costa Rica along with trusted and fun Costa Rica adventure tours to guide you. 
Live Pura Vida in Costa Rica!