One of the most aggravating elements of property ownership is plumbing problems. They are not only inconvenient, but they are also capable of wreaking havoc on the structural aspects of your home. Many people experience plumbing crises late at night, early in the morning, or on weekends when many plumbing companies are closed.
Plumbing problems can occur without warning at any time. While some of these problems can be fixed in a few days, others require immediate assistance from an emergency plumber like Emergency Plumbing Services Perth. However, even if you're in the middle of a plumbing emergency, there are several things you should do before asking for help.
In this article, we will discuss procedures that can help you avoid property damage, save money, and ensure that you're speaking with a reputable company when you do make the call.
1. Identify the Problem 
First and foremost, you must comprehend the nature of the issue at hand. Before calling an emergency plumber, try to assess the extent of the damage. The information you supply over the phone will provide the plumber with a solid understanding of the situation at hand, making it easier for the plumber to resolve the issue rapidly.
Unluckily, if it occurs in the middle of the night, it can be really inconvenient. You can evaluate whether or not a plumbing problem is an emergency and, if it is, calling an emergency plumber is the only option you can do.
2. Contact plumbers
Contact emergency plumbers in your area who are available 24 hours a day, 7 days a week. Give the plumbers as much information as possible about the impacted fixtures and what you've done to fix or halt the problem.
Moreover, it is best to inquire about the cost of a service or the repair cost with the plumber. Although not all plumbers will give you a quotation without seeing the problem, they can give you an idea of how much various repairs may cost. This is important so that you will know beforehand if you can afford their service. 
3. Shut Off The Water Supply
If you observe a severe problem in your home, such as busted pipes, you should immediately turn off the main water valve. This is usually seen on the water meter outside. Water meters are normally positioned somewhere along the front boundary line of your property. However, they might be difficult to identify due to overgrown landscaping.
Turning off the water supply won't solve the problem, but it will keep your house from flooding. Additionally, depending on the location of the problem, you may not need to turn off the water at the main. You can switch off the water to a specific feature if the leak is immediately at the tap or a toilet.
This will make it easier for you to get water in the remainder of the house until a professional plumber can come out.
4. Look For Alternatives
When you're dealing with a plumbing problem, you'll want to look for a different solution to limit the harm it can create until it's remedied. For example, you can either drain the water or redirect it outside using jars or towels. In addition, turn off the electricity to limit energy consumption in water heating systems and to prevent additional damage.
If the water is coming from a storage system, you can also open faucets and drain spigots in other places to speed up the drainage process. When dealing with a gas leak, avoid utilizing gas and open flames to avoid fires.
5. Do It Yourself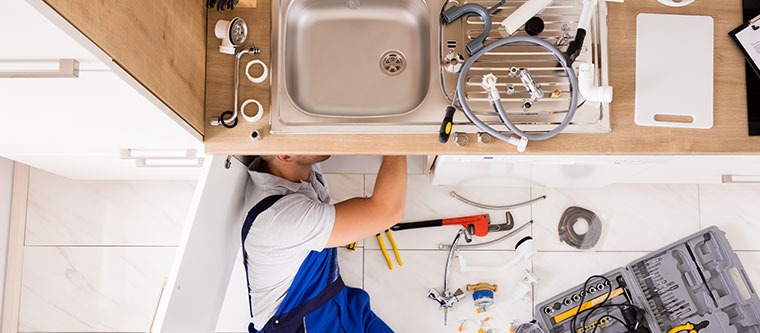 When you're faced with a plumbing problem, you sometimes have to fix it yourself. This helps you avoid the losses and expenditures that come with having a plumber perform it for you. First, examine the damage and gather the tools you'll need to repair it. Simple activities such as sinking or retrieving the blocked objects can also be tried.
When doing this, be careful not to push the clog further down. Clogs can also be removed using warm water or by inserting a lengthy object, especially in sinks and pipes.
Call an Emergency Plumber Immediately!
When you notice any problem from your pipes, toilets, or sinks that cannot be fixed easily, hiring an emergency plumber is important. Don't wait any longer and have your plumbing problems fixed by experts. 
If you are looking for skilled plumbers, Plumbers Melville is available 24/7 for your emergency plumbing needs. They have licensed specialists prepared to tackle any plumbing issue that arises at your home or workplace.